Hello!
I am participating in Inktober again this year. I am following the official prompts, but using them to create an original robot character.
BUT THAT'S NOT ALL!
I'm also participating in Skeletober! A challenge of my own devising, where the theme is always Skeletor! Each piece will be digital art with color. Here's a look!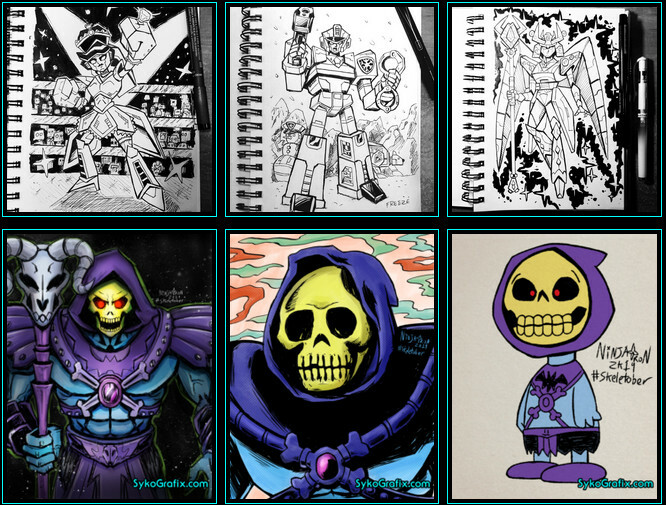 That means I'm making 62 pieces of art this month! Am I insane? Probably yes, and you can read more about what I am doing with these challenges here on my weblog.
I invite everyone to join me on my Twitch stream, where I have been working on Inktober and/or Skeletober just about every night. Feel free to join the chat and ask me any questions. It definitely helps keep me motivated when I know I have an audience.
You can find my Inktober and Skeletober art pieces and keep up with everything on my social media below.
Check out my Twitter to keep up with what else is going on. twitter.com/SykoGrafix
Follow my Tumblr for sketches, work in progress pics, toys, and other stuff. sykografix.tumblr.com/
Follow me on Instagram because it's good and stuff. www.instagram.com/sykografix/
I hate Facebook but you can follow me there too I guess. www.facebook.com/SykoGrafix/
Sayonara.